With digital content and online entertainment products, users can update the latest information or simply listen to their favorite songs and experience exciting online games..
- ONLINE GAMES -

Gamers' Age Classification symbols:
(Click on the symbols to see classified games)

TEEN
Games that are for teenagers 15 years old and above, contain imaginary fighting scenes, not brutal or descriptive, do not include guns.

EVERYONE
Games for everyone that contain completely safe content, highly entertaining and educational.

EVERYONE 10+
Games that are suitable for age 10 and above, contain cartoon fighting scenes.

MATURE 18+
Games that are suitable for age 18 and above, contain highly violent fighting scenes with deathly images and guns.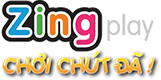 Note:
VNG's game classification system is a voluntary system and is not based on any legal regulations by Vietnamese management authorities.


VNG's game classification system is built with reference to the US's ESRB game classification system
(for reference information can be found at www.esrb.org )