Developing people
is the basis for all activities.
VNG considers developing its people to be the basis for all activities of the organisation. In the future, VNG can change business strategies, run new products, discover new fields, conquer new markets... and it is VNG people who would be the factor for these changes.

Le Hong Minh
Founder, Chairman & CEO
An ideal environment to build
a career in the Internet industry.
VNG is an ideal environment to build a career in the Internet industry. The scale of the company allows us to carry out large-scale and long-term projects while at the same times, try out bold ideas. Our leaders always encourage argument and take each member's opinions seriously.

Vuong Quang Khai
Executive Vice President
Explore our own capability
and create different values
Every department at VNG is always encouraged to use the power of the Internet along with new technological solutions to work and optimize their functional role. It is a journey for us to explore our own capability, create new ways of doing things, and create our unique values.

Huynh My Loan
Vice President of Finance
Nurturing a passion for work
must be set as a top priority
We believe that nurturing each member's passion for work must be set as a top priority when building a company. VNG does not only focus on business but also strive to ensure that every member really enjoys their job. Our aspiration is to build VNG into the best workplace in Vietnam.

Le Thi Ngoc Diep
Vice President
VNG PEOPLE
Hoang Thanh Duy
Senior Supervisor, Product Operation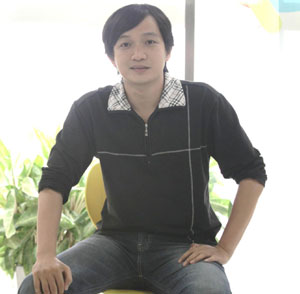 Being one of the key administrative members of the 3Q game, VNG's first MOBA, his serious work attitude, his sense of responsibility as well as a will to listen and learn from customers' feedbacks have helped him contribute greatly to maintaining the product's popularity and increase work quality.
Seen as a friendly, open-minded and easy-going person who would support his team mates under any circumstances, Duy has played a major part in training the PG8 professional team.
Cao Anh Dung
Senior Supervisor, Marketing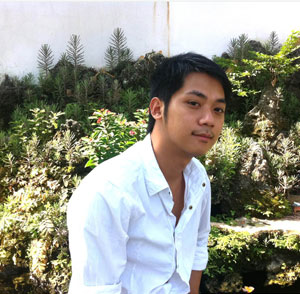 Currently managing more than three thousand computer labs of 8 Northern provinces, Cao Anh Dung is the person who has helped increase the percentage of computer labs which use CSM Click and Disk Protection (CCDP) software, exceed the target for new clients' labs that agree to install CCDP and increase the number of Esales agencies significantly.
Not only that, Dung is also an active supporter the Public Relations Department. He was involved in establishing Hanoi branch office and building an effective management process of Technical staffs.
Last but not least, he is very open to suggestions from his subordinates and always emphasizes their professional training. Dung is highly regarded by his colleagues, clients and superiors.
Nguyen Phuoc Thanh Hai
Principal Software Engineer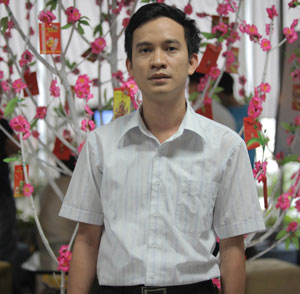 Nguyen Phuoc Thanh Hai is currently in charge of Pay-letter payment system and the integration of API into VNG's products as well as products of ourside partners. He was entrusted with building the Direct Billing payment system that especially supports mobile payment. Apart from that, he constantly researches and gives ideas to upgrade products and achieve customer satisfaction.
His ability to work well under pressure and his broad experiences have enabled him to go beyond expectation in his work and earn high regard from his superior.
Nguyyen Trung Hieu
Lead Software Engineer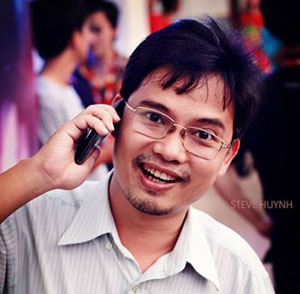 Nguyen Trung Hieu has great experiences and skill in programming network devices and servers monitoring softwares. Thanks to his deep understanding of the network and IT system, tools developed by Hieu are not only used effectively by the Data Center in monitoring and controlling network devices, servers, and foundation facilities and accurately recording the Data Center's KPI but also supports the company's Finance Department in calculating the BW of monthly products, supports IT and ISO to carry out their important functions.
Having been with the company for a long time, Hieu is highly regarded by his colleagues for his spirit of fire, his stubborn determination to fulfill his duty despite the many obstables, the huge time and effort involved, the great complexity and the difficult clients.
Therefore, to his superior, Hieu is an essential factor in the process of building a highly skilled team for VNG.
Bui Thi Nha Phuong
Customer Service Specialist, Team Leader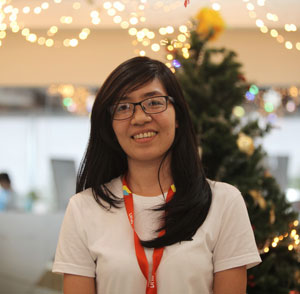 Bui Thi Nha Phuong is currently in charge of the Customer Care Department and has contribute largely to increasing the quality of customer service.
Having solid professional competence, ready to share work, willing to listen and learn and give opinions, Phuong does not only help herself achieve excellent results but also help the company cut down on human resources expenses thanks to the ability to delegate work effectively. According to her superior's evaluation, Phuong has great potential to be one of VNG's excellent managers.
Hoang Quang Huy
Assistant to Executive Vice President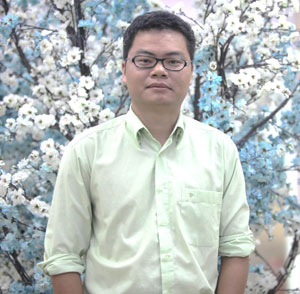 When talking about Zalo and its 8 million users milestone as well as the success of Vietnamese brands in an OTT market that is still too young in Vietnam, we can't help not mentioning Hoang Quang Huy, who has not only won new customers for the product, but also earned VNG much respect and appraisal from the IT community.
With his proactiveness and enthusiasm in work, his situation analysis skill and his ability to accurately foresee complicated issues, Huy has played an important role in the successful negotiation to restore the partnership between Samsung and VNG. At the same time, he plays a key role in co-ordinating with legal groups and Public relations groups to directly handle the media crises involving Zing.
This gave an advantage to the products' initial success as well as maintaining a sustainable relationship with government bodies, the media and other companies in the industry.
Tran Xuan Ngoc
Reporter, Specialist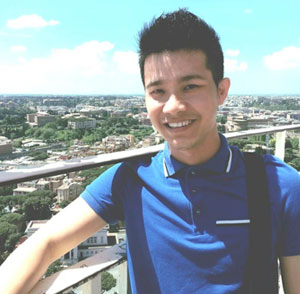 Tran Xuan Ngoc is currently working for Zing News, contributing largely to the success of the Culture & Entertainment field, one of the fields that are highly appreciated. He has brought the Culture & Entertainment column to its no.1 position in the online magazines market in 2013. Not stopping there, he also gave Zing News its first opportunity to meet with champions of major contests which are attracting media and public attention, such as The Voice, Vietnam's Next Top Model, etc.
He is now the main person responsible for supporting Zalo product and building the Zing Mp3 and Zing News brands.
When mentioning Ngoc, the members in the team all agree that he is a true VNG person with a work passion that is showed everywhere and everytime. Responsibility towards work and the team in which he is the leader is this young's man top priority.
Tran Quang Tin
Senior Software Engineer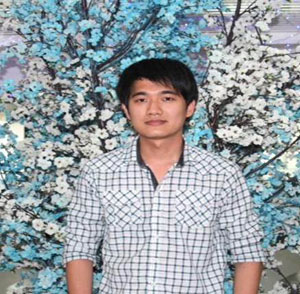 Tran Quang Tin is at the present a key member of Core Back-end programming team of G2
The Core Communication system that Tin built for Zalo can serve millions of user connections at the same time. The data processing and storage system that Tin himself developed on his own can store hundreds of Gigabytes per day (equivalent to 2 millions pictures and 70 millions text messages sent by Zalo. More surprisingly, Tin is the author of the streaming media system being used by Zing Mp3 and Zing TV.
If asked about what stands out from this young man, his colleagues would be pleased to say Tin is a VNG person who is dedicated to work, passionate about learning technology with an ability to quickly absorb new knowledge, not minding time when it comes to fulfilling work duty at the product's peak stage (which requires him to be there 24/7) and entrusted by his superior with many important matters.