Through The Years
2004 - 2005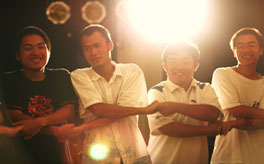 The Early Days
Sep 2004 - It all started with five young hardcore gamers who decide that they want to do more with online game than just playing it. With little money and no experience, they found VinaGame (VNG), harboring the ambition to operate licensed online games in Vietnam.

Jun 2005 – After just six months, VNG hits its first home run by launching Vo Lam Truyen Ky, Vietnam's first licensed MMO game. The game exceeds everyone's expectations, reaching 20,000 peak concurrent users (PCU) after only one month of operation.
2006 - 2007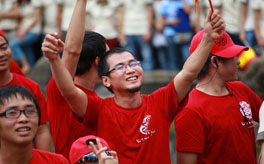 Growth Spurt
Jun 2006 – VNG introduces the free Cyber Station Manager (CSM) software to Internet cafes that receive millions of visits every day. The presence of CSM is now ubiquitous across Internet cafes nationwide.
At the same time, we begin our foray into the e-commerce market with 123mua.

Dec 2006 – VNG closes the year with a staggering number: 17 million USD in revenue, six times higher than the previous year. Our headcount hits a new record of 500 members.

Mar 2007 – VNG is rated one of Vietnam's Best 50 Employers in by Navigos and AC Nielsen.

Apr 2007 – VNG launches its first state-of-the-art data center, ensuring sound data long-term hosting and data storage solutions for our expanding products.

Apr 2007 – Boom Online hit the market and instantly reaches over 60,000 concurrent users, marking our first venture into casual games.

Aug 2007 – VNG launches Zing MP3 and Zing Chat, crucial platforms to connect with the growing youth population of Vietnam through music and instant messaging.
2008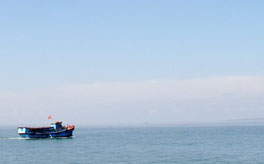 Testing New Waters
Jan 2008 – As the Zing fever catches on, VNG launches Zing News, an entertainment news portal especially catered to Vietnamese youth.

Aug 2008 – Seven months after its creation, Zing.vn becomes the number one website in Vietnam, topping the Alexa chart in terms of traffic.

Sep 2008 – After four years of self-searching and exploration, we pen our first VNG "constitution", complete with a mission, vision and six core values. As VNG continues to grow at unprecedented rates, our core principles would become the guiding force for us in the years to come.

Dec 2008 – Zing Play, a platform for mini-games, helps to solidifyour foothold in the casual game segment.

End of 2008 – Our staff size has grown past 1000 people. At this juncture, we decide to shift our focus from diversifying to intensifying, by streamlining our portfolios while investing more in key products.
2009 - 2010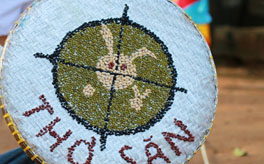 Focus
April 2009 – Zing.vn and CSM both win the prestigious Sao Khuê prize awarded by VINASA, bringing us into the same league with top Vietnamese software companies.

Jun 2009 – VNG introduces a company-wide competency review program to lay the foundation for its long-term human development strategy. In the same month, we also launch the first Employee Stock Option Program, an incentive to enhance employees' commitment and contribution to the company.

Aug 2009 – VNG launches its own social networking site (SNS) Zing Me after only six months of development. By the end of 2009, Zing Me has become the largest social network in Vietnam with over 4 million active users.

Jan 2010 – CSM is used daily in 20,000, or 95%, Internet cafes nationwide.

Mar 2010 - Thuan Thien Kiem enters the market as the first 2.5D MMORPG developed in South East Asia. The game also marks a significant evolvement of VNG from a game operator to a game developer.

April 2010 - Zing garners over 1 billion pageviews per month, becoming the most visited websites in Vietnam according to Google AdPlanner. For every 2 Vietnamese Internet users, 1 uses a Zing product on a monthly basis.

May 2010 - Zing Pay is open to third parties to process payments for their services online.

May 2010 - VNG launches its new Corporate Identity, which captures the essence of the VNG brand: young, passionate, dynamic and forward looking; and reflects the evolvement of our business.